Food Justice Project
Through community education, political action, anti-oppressive organizing and community-building, the Food Justice Project seeks to challenge and transform the globalized, industrial, corporate-driven food system and promote existing alternatives. Meetings are 3rd Tuesday of the month, 6:30 - 8:30pm at CAGJ's Office, 606 Maynard Ave S #102, Seattle, WA. Contact fjp@cagj.org for more info.
What we do
Community-based workshops and "teach-outs" educating people on food justice & sovereignty issues and encouraging people to take action.
Mobilizing our members and the public for a fair food system.
Take action to support these campaigns and food sovereignty everywhere!
We can always use more help if you'd like to be a part of our work! Email fjp@cagj.org for ways to get involved or attend an upcoming meeting.
New to the Food Justice Project?
Volunteer orientations will be held from 6pm-6:30pm on the third Tuesday of each month, before Food Justice Project (FJP) meetings. Orientations are a great way to learn more about the Food Justice Project, our current campaigns, and ways you can contribute. The 6:30pm FJP meeting will build off this momentum, providing an opportunity to meet current members and get involved.  If you would like to attend an orientation please RSVP by contacting fjp@cagj.org.
You can add yourself to the FJP listserv and get meeting & event announcements, and a few food justice resources/articles (1-2 posts a week) by clicking here!
See a YouTube video slideshow about Food Justice Project Teach-Outs and CAGJ's publication, "Our Food, Our Right: Recipes for Food Justice"
CAGJ is proud to be a Central Co-op Community Partner

---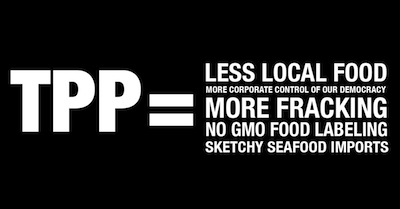 The Trans Pacific Partnership (TPP) will undermine everything we are doing to build food sovereignty. This is why CAGJ is working closely with 350 Seattle and Washington Fair Trade Coalition to stop the TPP. We need…